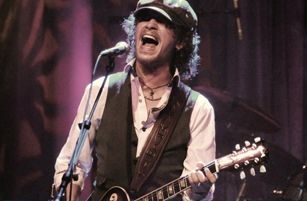 Michael Grimm is preparing for an August run of the South and this time he is bringing variety! It has been about two years since he last played Texas & Mississippi, excluding his solo performance in late April for a local fundraiser, and Michael decided that this time he wants to give the fans something different. This August, Michael Grimm is hitting the south with not only his southern charm & bluesy voice but with a band! 
Texas dates will feature a powerhouse trio direct from Las Vegas including drummer Earl Campbell and bassist Colin Hotchkiss, who was part of Michael's latest album "Grimm." For the Mississippi stop in Biloxi, Michael is planning on flying his full Las Vegas band for a concert like his hometown hasn't seen since his AGT win. Rumor has it that his band will be as big as 7 pieces and they are getting ready to tear the house down. The tour ends in Baton Rouge, LA for a raw solo acoustic performance that is planned to be intimate and rewarding for all fans. 
The question on everyone's mind is what kind of music will the shows consist of? Will it all be material off the new album? 
"I plan on doing something a little different at each location. Yes, I will play a few songs off the new album, but that is not going to be the focus of the tour. I just want to reconnect with my fans and give them a little bit of everything; the stuff they want to hear and some that they won't expect!" says Michael Grimm 
Tickets are on sale now! 
August 12 – Dosey Doe in Woodlands, TX (near Houston, TX) 
August 13 – Rock 101 Grill in Frisco, TX (near Dallas, TX) 
August 14 – One World Theatre in Austin, TX 
August 20 – IP Hotel & Casino in Biloxi, MS 
August 21 – Lava Cantina in Baton Rouge, LA