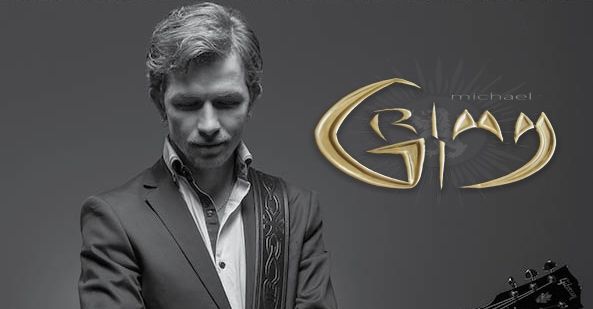 His golden voice stunned us and he seared our souls with his passion when Michael's America's Got Talent audition aired on June 1, 2010. He won our hearts and our votes. On the night of the AGT finals, he defined his dream and went on to deliver his electrifying, winning performance. Following his AGT Season 5 win, we've journeyed with him as his dizzying ride-of-a-lifetime began. Doors opened and opportunities appeared at every turn. 
Michael kicked off the 2010 AGT All-Star 24-city Tour with a headlining performance at Caesar's Palace in Las Vegas. Soon he was touring with Stevie Nicks, opening for Heart, and cutting his major label album produced by Don Was, featuring world-class vocalists and musicians and debuting four of his original songs. He's toured across the U.S. and overseas, appeared on countless TV and radio shows, returned to his beloved Mississippi Gulf Coast for several concerts, and self-released his 2012 "Gumbo" album for his fans. In 2014 he recorded a 2-Disc Live CD/DVD at Ron Decar's Event Center in Las Vegas, featuring all originals and introducing some new, exciting material – a taste of things to come. New fans continue to discover Michael's music on social media, internet radio, video and music download sites, and through his loyal fans who constantly share their love of Michael and his music with friends and strangers. 
Though the path has not always been smooth along the ever-challenging, sometimes shaky ground of the music business, Michael has persevered, mastering his skills and remaining focused on his dream. In late 2014, he struck gold with the formation of Studio 824 with friends and fellow musicians, Jamie Borden and Drew Masterpole. Fans successfully funded the "Generation Next" Kickstarter campaign and the recording of Michael's latest album was underway. This upcoming June release is a labor of love, the culmination of many months of intense collaboration between Michael, Jamie, Drew, and new band members Carlos Guerrero and Colin Hotchkiss. The inspiration of such consummate musicians and the melding of their creative minds brings full expression to Michael's life experiences and evolving perspective. The dream is realized, and Michael shares his gift and his unrivaled passion through the original compositions and unique sound on this new album. We are told it is unlike anything we have heard from Michael before, so let's join now in celebrating the success of the new album as this grand journey's next path opens and GRIMM rocks our world at the CD Release Party on May 23rd! The album – entitled "Grimm" – will officially release on June 15th with a June 1st pre-sale date. 
Before Michael can take a breath from his intense schedule of the past few years, the journey continues as Michael accepts a summer residency in the Vinyl Room at the Hard Rock Hotel & Casino in Las Vegas. Immediately following his CD Release Party, Michael will enter into rehearsals for his 4 show-a-week residency at Vinyl opening June 5th and playing until the end of August. Shows will fall on the weekends: one show Friday, two shows Saturday, and one show Sunday. Michael plans to streamline his sound and image to deliver a Las Vegas-style show with an emphasis on music. On Saturdays, Michael will be doing an early show offering the fans a unique, personalized musical experience. Fans will want to plan on attending both Saturday shows and experience Michael at his best! Click here for show schedule! 
With a national Tour being planned this fall and a 13-city Tour in Switzerland is scheduled later this year, it looks like there is no downtime for Michael anytime soon. Fans will have lots to listen to, talk about and share with others this year. The excitement builds as fans anticipate what our journey with Michael will bring next year! 
Written by: The Grimm Fans 
April 15, 2015