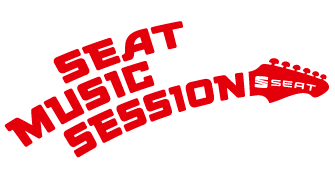 After his amazing experience with SEAT Music Session at his debut show in Zurich this year, Michael Grimm will be rejoining SEAT Music Session for a 12 show tour throughout Switzerland in Oct/Nov of 2015. 
"This was one of the neatest experiences! The artists are amazingly talented and the energy of this show is inspiring," says Michael. 
SEAT Music Session is a unique concert experience were artists of all genres come together on stage for an eclectic powerhouse of a show. Presented by the renowned artist, singer and songwriter Phil Dankner, SEAT Music Session is a series of small but fine performances as an intimate 360° concert experience. Guests surround the the musicians to experience the music and stars up close. Each concerts seats about 450 guests and with the amazing talent lined up for 2015, the tour is expected to sell out fast. 
The 2015 series will feature up to 5 International Artists. Each artists performs 2-3 original songs, 2 duets and 2 Allstars songs towards the end of the show. 
The house band consists of Switzerland's finest studio and live musicians, giving each artist full musical support. For the 2015 tour, these musicians are Massimo Buonanno (Drums), Pierangelo Crescenzio (Bass), Cyrill Camenzind (Guitar), Mark Hauser (Saxophone), Marvin Trummer (Keys), Christian Portmann (Percussion). 
Don't miss one of the most intimate and awe-inspiring concert series of the year! 
Visit the show page (www.MichaelGrimmMusic.com/shows) for full details and ticket links.