Link to original publication: http://www.rudolfsmusic.com/michael-grimm/ 
(Translated from Dutch) Michael Grimm as artist of great qualities have proves the fact that he won in 2010 'America's Got Talent'. The 36-year-old American singer Michael Grimm from Henderson, Nevada shifts on his sixth album already the focus of soul and blues to more rock-oriented music. 
The best surprise choice picks for me – splendid. 
The album 'Grimm' are twelve songs written by Michael Grimm along with singer-songwriter and guitarist Kevin Hunter. The music of Michael Grimm is sincere  and most importantly the singer sets the bar very high for his music. It's almost inevitable that we are going to hear a lot of the unique talent of Michael Grimm. 
My favorite tracks are on the album 'The Tide' and 'High School Stories.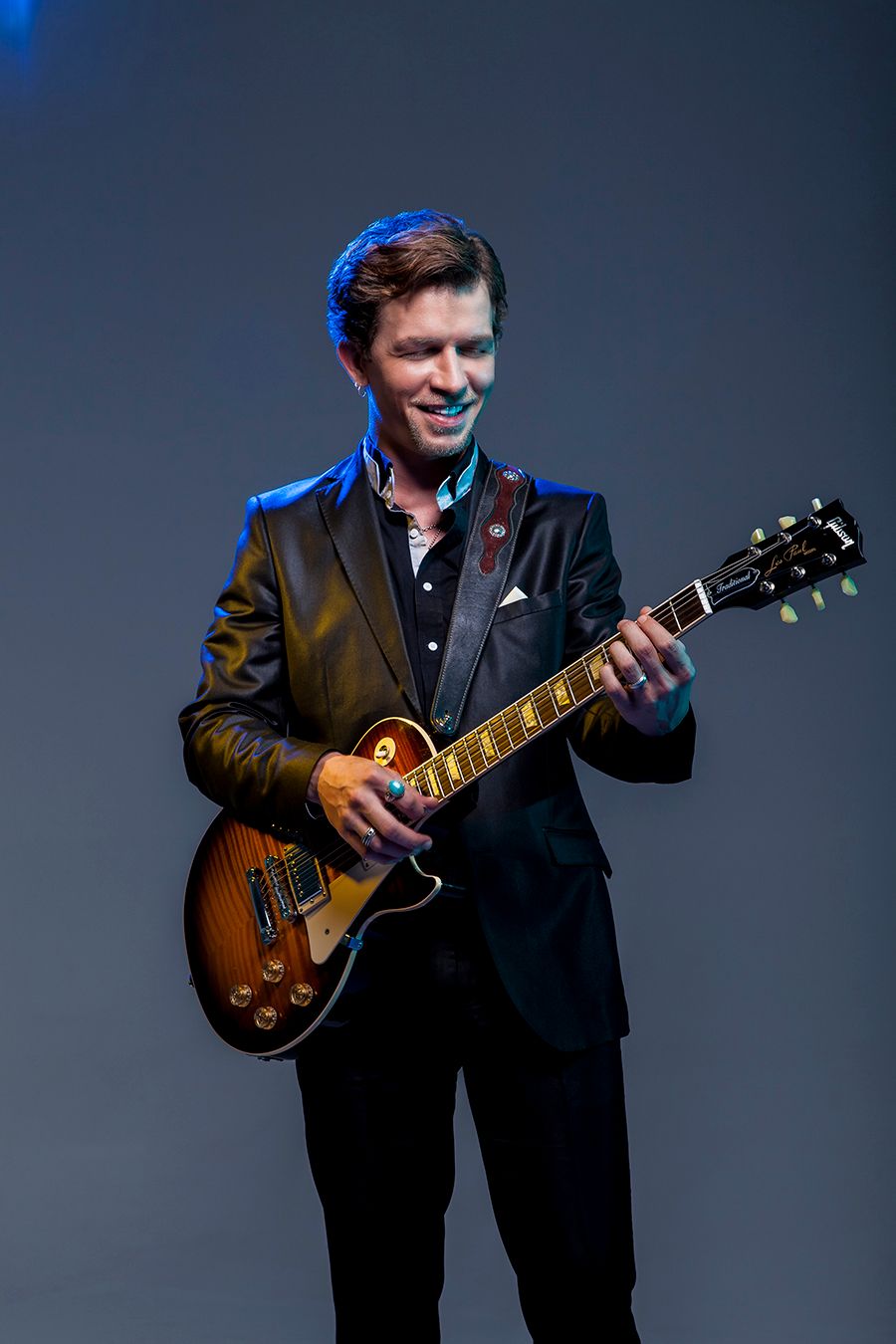 MICHAEL GRIMM INTERVIEW 
What's the first song you ever remember hearing? 
White Lightning by George Jones 
What are your fondest musical memories? In your house? In your neighborhood or town? 
Singing with my sister while my grandmother played piano. 
If you have to describe your music in there of four words,what would you call it? 
Soulful, honest, swampy and heartfelt. 
How did you become involved in the type of music you play? 
My grandmother inspired me to follow music and I borrowed from her, church and country music to begin molding my sound. 
What can people expect to see at your live performances? 
A real person, not a showman, who loves to share not only music I wrote but music I grew up on and moved me. 
Do you have any fan comments of how your music or a song affected them? 
Over the years there have been so many stories and comments on how my music has touched them personally. Overall, I find it a beautiful thing that fans come out to see me and find friends and lovers whom they met at my shows. That makes it all worth it. 
If you could perform with anyone in the world, either dead or alive, or broke up who would it be? Why? 
I have always loved Otis Redding. I hear that he was a nice guy and I would have loved to sing with him. 
What is the furthest show from your home that you have done? 
I had the great honor to play in Shanghai, China two years ago. Even ran into people I knew from the US – Small world! 
Just for fun…………. Please fill in the blanks, 
Without music i would be …………… depressed. 
I write the songs because …………… they help me say what is weighing on my soul. 
Music is  …………… my therapy in every way.